2-3pm EST
The most successful Plumbing-Heating-Cooling operators update their marketing plan to make the most of the New Year. Buckle your seatbelts because 2019 will be unlike any other…
Google has become more competitive AND more complicated than ever. We'll all be forced to think outside the box when it comes to 2019-ready Web Marketing strategies. A handful of your competitors will do better. For some, it could get ugly.
So if you want to win your fair share of business from the web where new customers go to find businesses like yours, you can't afford to miss out on this Webinar.

Even if you think your marketing strategy is 'pretty good,' now is the time to get moving on one (or more) of these three digital strategies:

Get a 2019 SEO plan that will keep your business at the top of page one and focuses on driving more new reviews for your business.
Start using those "Web Ads" that follow you around on the different news, weather and sports sites you visit. It's called "Display Ad Retargeting" and converts the prospects that visit your site but don't contact you right away. Build more clients by staying in front of them when they need you most.
Learn if Google Local Service Ads will flip your marketing upside down in 2019 (or right-side up, if you're prepared) – if you're not sure what this is, your attendance is a must.

Simply put, we expect these to be the three most effective marketing strategies in 2019 for PHCC members.
So, please join us on this educational webinar as Market Hardware's roundtable team of experts, led by Alain Parcan, Director of Education, explain a simple process for getting the most out of your Web Marketing.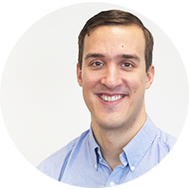 Alain Parcan
Session Name: Want to Double Sales and Retain More Clients in 2019? Pull These 3 Marketing Levers
Role: Session Leader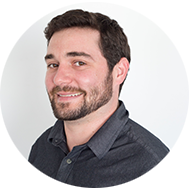 Doug Schatz
Session Name: Want to Double Sales and Retain More Clients in 2019? Pull These 3 Marketing Levers
Role: Session Leader