Register and make your hotel reservations for CCA's 2022 Spring Meeting today! The beautiful Westin San Diego will provide the perfect forum for this not-to-be-forgotten event.  CCA has secured a special overnight room rate of only $189.00 per night (plus taxes) for single and double occupancy accommodations. So plan to come early and stay late as pre-and-post event rates (based on availability) are yours for the asking!  BOOK YOUR ROOM here! Hotel cutoff Extended: Tuesday, January 25, 2022.
Flying into San Diego is a breeze thanks to the very conveniently located San Diego International Airport (SAN). This fine facility is just an easy 15-minute drive from the Westin San Diego hotel.
We look forward to seeing you soon – if you have any questions or need booking assistance let us know! You may contact Dave Chic, CCA Program Director at chic@naphcc.org or Dawn Dalton, CCA Member Communities Manager at dalton@naphcc.org or by calling 800-533-7694 and we will help simplify and expedite your registration process.
Registration Refund Policy: Cancellations on or before January 14, will be charged a $75 cancellation fee per person. NO REFUNDS for cancellations after January 14. Attendee substitutions are always permitted at no charge.
CCA Additional Member

$650.00

CCA Spouse / Guests Receptions Only

$150.00

CCA Member

$0.00
---
February 15th, 2022 | 3:00pm - 6:00pm
Registration and Information Desk Open
Pick up your credentials and find out about all there is to see and do in the beautiful city of San Diego!
Session Type:
Meeting
February 16th, 2022 | 8:00am - 1:00pm
Explore San Diego!
There's so much to see and do, enjoy your time in what's known as "America's Finest City!"
Session Type:
Tour
February 16th, 2022 | 8:00am - 1:30pm
Registration and Information Desk Open
Ready to head out? Let us help you decide where to go and what to see and do – information awaits you in this area.
Session Type:
Meeting
February 16th, 2022 | 1:15pm
Refreshments
Grab a beverage and a nibble or two…let's get this party started!
Session Type:
Networking
February 16th, 2022 | 1:30pm - 5:00pm
Business Solutions Reports
It's that time again – come prepared to share the facts and figures with your colleagues. Participants will have 10 minutes to enlighten peers on all that is going on (opportunities AND challenges) within their companies.
Session Type:
Education
February 16th, 2022 | 5:30pm - 6:30pm
Reception
Welcome! It's now time to relax and catch up with those whom you haven't seen for a while. Enjoy the comradery – that's what CCA is all about!
Session Type:
Reception
February 16th, 2022 | 6:30pm - 9:00pm
Dinner
Change is in the air – stay tuned for updated plans for this opening night dinner!
Session Type:
Dinner
February 17th, 2022 | 8:00am - 9:00am
Breakfast
Rise and shine! Get your juices (and coffee) flowing as this networking opportunity will get your day started in just the right way.
Session Type:
Breakfast
February 17th, 2022 | 9:15am - 11:15am
The Future is Built: Transform your Quality, Safety, Schedule and Profits with Construction Technology
Technology is transforming the construction industry with new innovations every day. The launch of new mobile apps, autonomous drones, robotics, reality capture systems and wearable devices are shaping how the industry is evolving at a rapid pace. Learn how to improve quality, reduce safety incidents, shrink schedules and expand profits with the latest technology in this energetic and interactive presentation by James Benham. Technology can be intimidating, and James relates these topics in a logical, understandable way that connects with all types of audiences.

Attendees will explore the history and present of construction technologies like BIM, Machine Learning, virtual & augmented reality, mobile devices, robotics and 3D printing. Also highlighted will be a review of the technology available to enhance and simplify workflows from the office to the job site and discuss how industry leaders are planning and budgeting for construction technology and adoption.

Session Type:
Seminar
February 17th, 2022 | 11:30am - 12:30pm
Lunch
Enjoy this break for networking and conversation with your peers – make the most of your time together.
Session Type:
Lunch
February 17th, 2022 | 12:30pm - 1:30pm
Contractor Spotlight
Hear from father and son team Terry and Brad Self with Interstate Mechanical Contractors, Inc. about how they manage their business during today's trying times.
Session Type:
Education
February 17th, 2022 | 1:30pm - 2:30pm
"Show and Tell"
Learn about the latest and greatest from your peers regarding products, goods and services that they have recently tried and adapted into their business operations systems. Peer recommendations go a long way!
Session Type:
Education
February 17th, 2022 | 2:30pm - 3:30pm
Prevent Employee Lawsuits That Could Cost Millions
This presentation uses recent employment law verdicts as a launching pad for discussion of how attendees can prevent wrongful termination lawsuits.
Session Type:
Education
February 17th, 2022 | 3:30pm - 5:00pm
Roundtable Discussions
Want to see if/how today's topics have resonated with your colleagues? Open discussion will give you the opportunity to compare notes and put items learned into a process that can be shared with your team.
Session Type:
Education
February 17th, 2022 | 5:15pm - 6:15pm
Reception
Kick back and enjoy your favorite libations before heading out on the town for dinner.
Session Type:
Reception
February 17th, 2022 | 6:30pm - 9:30pm
Dine – Arounds
San Diego's many fantastic restaurants complemented by the air of excitement that the city provides will make this evening's culinary adventure phenomenal.
Session Type:
Dinner
February 18th, 2022 | 7:30am - 9:30am
Breakfast and Membership Meeting
Start your day off on the right foot by enjoying the most important meal of the day, made even better by being in the company of friends and take part in the semi annual Membership Meeting where you may also ask questions, update information and hear all about new developments, programs, formats and updates to CCA and its vital structure.
Session Type:
Breakfast
February 18th, 2022 | 9:45am - 10:45am
The State of the PHC Economy
PHCC Economist Bernie Markstein will share thoughts, facts and projections for where the economy was, is, and is going to be. This session and helpful information will give you the opportunity to stay one step ahead of downturns and upturns.
Session Type:
Keynote
February 18th, 2022 | 10:45am - 11:00am
Wrap-up
Wrap-up and Adjournment
Session Type:
Meeting
February 18th, 2022 | 11:00am
Adjourn
See you in the Fall in wonderful Austin, Texas – Yee Ha!
Session Type:
Meeting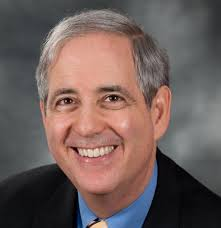 Bernie Markstein, Ph.D
Bernard M. Markstein is President and Chief Economist, Markstein Advisors, an economic consulting company providing analysis and forecasts of the national economy and construction activity. Dr. Markstein's experience includes analysis and research in housing, residential and nonresidential construction, real estate, financial markets, macroeconomic issues, and regional markets. Dr. Markstein has appeared on Bloomberg Business, CNBC, Fox Business, and Nightly Business Report (PBS). Among publications where he has been quoted are the New York Times, Business Week, Wall Street Journal, and Forbes. He is a regular participant in the quarterly Bankrate Economic Indicator survey. Prior to being an economic consultant, Dr. Markstein was U.S. Chief Economist for Reed Construction Data (now ConstructConnect) where he analyzed, commented on, and forecasted residential and commercial construction activity. Before that, Dr. Markstein was Senior Economist and Vice President, Economic Forecasting and Analysis, for the National Association of Home Builders, providing analysis on national and regional housing issues, on developments and trends in the multifamily housing market, and on the forces affecting building materials prices. Dr. Markstein has also held positions as Chief Economist for Meridian Bancorp, Inc. based in Reading, PA., manager of the Financial Forecasting Service for Chase Econometrics (now IHS Global Insight), and as Assistant Professor at Temple University's Department of Finance in the School of Business. Among his professional activities, Dr. Markstein has served as the Chair of the National Association for Business Economics (NABE) Real Estate/Construction Roundtable and as Chair for the NABE Financial Roundtable. Dr. Markstein also served as Chair of the Economic Advisory Committee for the Pennsylvania Bankers Association, and is a former president of the Philadelphia Council for Business Economics. Dr. Markstein received a Bachelor of Arts Degree in Economics from Brown University and a Doctorate in Economics from Yale University.
Session Name: The State of the PHC Economy
Role: Keynote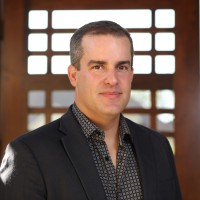 James Benham
James Benham is a maker, a creator and an innovator. He started his journey as a tech entrepreneur in his Texas A&M dorm room in 2001 and has had a wild ride of challenges and successes ever since. Having grown his company to over 240 employees in the USA, Argentina and South Africa, JBKnowledge is a leading provider of technology products and services for Insurance and Construction. Based in College Station, Texas, James served two terms on the College Station City Council and served for five years as an adjunct professor of Construction Science at Texas A&M. He's a pilot with a passion for aviation and flies himself to most of his meetings and also plays the piano and the guitar. His philosophy for fellow entrepreneurs is to build self-funded businesses that are financially sustainable and growth oriented – an ideology that was passed down to him by his successful entrepreneur father. As the CEO of JBKnowledge, James continues to innovate tech for the Insurance and Construction industries. You may have even heard him sharing his wisdom and insights as the host on his popular weekly podcasts: The ConTechCrew and The InsureTech Geek, or in one of over 400 conferences he has spoken at in the last 15 years. James also was recently appointed by Texas Governor Abbott to serve as a Regent on the governing board of Texas Southern University.
Session Name: The Future is Built: Transform your Quality, Safety, Schedule and Profits with Construction Technology
Role: Session Leader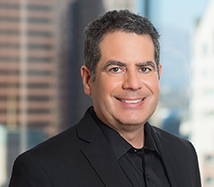 Michael R. Goldstein
Michael Goldstein is a partner in the Los Angeles Office of Musick, Peeler & Garrett, a law firm which has offices throughout California. Michael represents employers in complex employment litigation and traditional labor matters. He has served as lead counsel in wrongful discharge, discrimination, harassment, wage and hour, PAGA, and class action litigation. Michael serves as employment panel counsel for a national insurance company. Michael has extensive experience representing management at the bargaining table in union negotiations and litigating labor disputes in court, before arbitrators, and at the National Labor Relations Board. He also advises employers regarding employee discipline and discharge. Michael graduated from USC Law School in 1991, where he was an American Jurisprudence Award winner and a Notes Editor for the Southern California Law Review.
Session Name: Prevent Employee Lawsuits That Could Cost Millions
Role: Session Leader