Sponsored by PHCC of San Diego
We all know that planting a garden takes thought, dedication, proper climate and persistence. Your business is no different. Business planning is an essential part of running a business but most of us spend more time planning a vacation. Like food keeps us nourished, your business plan should be the fuel that keeps your business healthy and thriving. If you are too busy to create a business strategy, do yourself a favor: step back and evaluate where you want to be. If it is anywhere other than where you are right now, this 1 day workshop is for you. This workshop will focus on expanding your thinking of the strategic planning process and offer considerations you should explore before determining your business strategy. You will walk away with a foundation for your strategic plan.
Looking at Your Business Strategically
Understanding Strategy and Adopting a Strategic Mindset

Examining the Environment in Which You Operate

Setting Your Direction

Defining and Measuring Success

Executing the Plan
Objectives
Understand the Importance of Strategic Planning

Discover Systems Used to Strategize

Adopt a Strategic Mindset

Develop a Foundation for Your Strategic Plan
Location
PHCC of San Diego
9920 Scripps Lake DR Ste 102
San Diego CA 92131-1080
(619) 727-7897
Location Website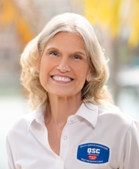 Beth A Dobkin
Beth Dobkin is a Business Management Coach with Quality Service Contractors, an Enhanced Service Group of the Plumbing Heating Cooling Contractors Association. Beth provides outside perspective on best business strategies, processes and resources to help business owners succeed in an increasingly competitive market. She provides on the job training to optimize team performance, increase profit margins and help businesses reach their full potential . Beth's experience stems from working as an operator of a plumbing and air conditioning business, working as an educator for a national franchising organization and acting as a consultant and content expert for the trades.
Session Name: Looking at Your Business Strategically
Role: Session Leader