Hello CCA Members!

Offering CCA Spring Meeting 2023 guests an overnight room rate of only $299.00 per night (plus taxes) for single and double occupancy accommodations, this resort property will put you within steps (or a water taxi ride) from restaurants, entertainment spots and myriad attractions.
Hotel cutoff: Tuesday, January 31, 2023

Flying into Tampa is a breeze thanks to the very conveniently located Tampa International Airport. This fine facility is just an easy 9-mile drive from the Westin Tampa Waterside Hotel.
Registration Refund Policy: Cancellations received on or before January 23, 2023 will be charged a $75 cancellation fee per person. There will be no refunds for cancellations received after January 24, 2023. Attendee substitutions are always permitted at no charge.
We look forward to seeing you soon – if you have any questions or need booking assistance let us know! You may contact Dawn Dalton, Membership Programs Specialist at dalton@naphcc.org or by calling 800-533-7694. We are happy to help simplify and expedite your registration and hotel reservation processes.
CCA Key Contact - One Registration Included with CCA Membership

$0.00

Additional Registrant(s)

$650.00
Location
Westin Tampa Waterside Hotel
725 S Harbour Island Blvd
Tampa FL 33602-5707
(813) 229-5000
Location Website
---
February 22nd, 2023 | 9:00am - 1:00pm
Explore Tampa
Unlock Tampa Bay, the heart of Florida's Gulf coast. Discover active adventures, sky-high coasters, exotic wildlife, and authentic culture and cuisine… and enjoy it all at a relaxing pace. It's the perfect union of exhilaration with relaxation, experience "The Tampa Bay Effect."
Session Type:
Tour
February 22nd, 2023 | 9:30am - 1:30pm
Registration Desk Open
Pick up your credentials and find out about details for the next two days' events.
Session Type:
Registration
February 22nd, 2023 | 1:30pm - 5:00pm
Business Solutions Reports
Come prepared to share your facts and figures with your colleagues. Participants will have 10 minutes to enlighten peers on all that is going on (opportunities AND challenges) within their companies.

Session Type:
Meeting
February 22nd, 2023 | 3:30pm - 3:45pm
Break
Take a break and refresh your CCA Spring Meeting experience is just getting started!
Session Type:
Networking
February 22nd, 2023 | 6:30pm - 9:00pm
Dinner (on own)
Location TBD - stay tuned for updated plans for this opening night dinner!
Session Type:
Dinner
February 23rd, 2023 | 8:00am - 9:00am
Breakfast
Start the day off right! Get your juices (and coffee) flowing as this networking opportunity will help you get going in just the right direction.
Session Type:
Breakfast
February 23rd, 2023 | 9:00am - 12:00pm
Keynote Presentation, Workshop and Roundtable Discussions
Patrick Ungashick turns the conventional wisdom about exit planning upside down. Rather than presenting "exit planning" as it's commonly understood (i.e., the last minute scrambling many business leaders find themselves doing immediately before sale or succession) Ungashick presents a radically different approach. He asks: What makes one business more desirable than another to a prospective buyer? Why is selling a business or passing a business to a family member often so difficult and costly? How does a CEO or owner know if the decisions he or she is making today are helping or hurting the potential for a successful exit? In this workshop, Patrick Ungashick addresses how to maximize the value of a business—now and at exit.
Combining more than 30 years of direct experience, findings from national research, and entertaining real-world case studies and stories, at its core this workshop is about helping business owners and CEOs get their companies ready for exit.

Key issues explored:
• The difference between growing a business and creating value
• How to create transferable value (i.e. value that a buyer or successor can secure with little risk, cost after the leader's or owner's exit)
• The Seven Drivers of Transferable Value and how to assess your business's strengths and weaknesses in each

Valuable key takeaways from this interactive workshop:
• Understanding how to maximize total business value at exit
• A prioritized checklist for taking action in each of the Seven Drivers of Transferable Value
• Transferable Value benchmarks against similar businesses
Session Type:
Keynote
February 23rd, 2023 | 10:30am - 10:45am
Break
Part two of the morning's discussions are in the cue – lots more great information is still on its way!
Session Type:
Networking
February 23rd, 2023 | 12:00pm - 1:00pm
Lunch
Don't miss a single moment to interact! Compare notes, visit and enjoy the Westin's sumptuous cuisine.
Session Type:
Lunch
February 23rd, 2023 | 1:00pm - 2:00pm
Contractor Spotlight
Hear from CCA colleague Matthew Price and learn from his successes and challenges. Topics will include how businesses are managed, staffed, and how they stay ahead of current and future trying times.
Session Type:
Meeting
February 23rd, 2023 | 2:00pm - 3:00pm
Industry Partner Presentation
Presenter Details Coming Soon!

Hear the latest trends, supply chain updates, current pricing rules of thumb and safety tips. Stay on top of your game!

Session Type:
Meeting
February 23rd, 2023 | 3:00pm - 3:15pm
Break
Keep your energy and momentum up! Enjoy snacks and goodies that will hold you over until tonight's dinner.
Session Type:
Networking
February 23rd, 2023 | 3:15pm - 3:45pm
Presentation – Dave Jones Training Center
Learn all about this exciting new development!

Ryan Hanna, VP of Construction
Dave Jones, Inc.

Session Type:
Seminar
February 23rd, 2023 | 3:45pm - 5:00pm
Roundtable Discussions
Wrap up the day with conversation among your peers. Develop plans, exchange ideas and prepare yourself for putting into place the changes to be made. Ideas and plans for moving initiatives forward are yours for the taking!
Session Type:
Roundtable
February 23rd, 2023 | 5:15pm - 6:15pm
Industry Partner Reception
Stay tuned for event details!
Session Type:
Reception
February 23rd, 2023 | 6:30pm - 9:30pm
Dine – Arounds


Dining options abound in
Tampa so lots of great cuisine will be enjoyed by all.

Below is this of restaurants
– get your appetite excited!

American Social - 10

American Bar (handhelds)

Right next to the Westin

$$

Menu

(813) 605-3333



Watervue Grill - 9

Seafood Restaurant

.04 Miles/9 Min Walk

$$$

Menu

+18136427980




Jackson's Bistro, Bar
& Sushi - 10

Bistro and Sushi

Inside the Westin

$$$

Menu

+18132770112



Café Dufrain – 9

New American Restaurant

.04 Miles/9 Min Walk

$$

Menu

+18132759701



Session Type:
Dinner
February 24th, 2023 | 8:00am - 9:00am
Breakfast
Enjoy and prepare for the morning's education and business sessions!
Session Type:
Breakfast
February 24th, 2023 | 9:00am - 10:00am
CCA Member Business Meeting
This open forum discussion session will provide CCA members updates on the organization and how changes and adjustments are being made to improve membership investments. Opportunities will be given to ask questions, get clarification and share thoughts and ideas relative to the future of CCA.
Session Type:
Seminar
February 24th, 2023 | 10:00 am - 11:00 am
CCA Silver Anniversary Historical Perspective
Hear about the history of CCA from a legacy member of the vital group and celebrate with business associates and friends.
Session Type:
Seminar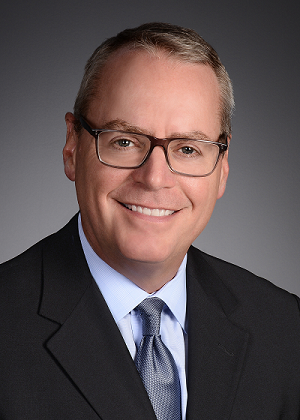 Patrick Ungashick
Patrick A. Ungashick CEO, NAVIX Consultants For more than 30 years Patrick has provided exit advice and solutions to business owners with companies from several million in revenue to over one billion. Patrick is the author of two books helping business owners prepare for exit: Dance in the End Zone: The Business Owner's Exit Planning Playbook, and the award-winning A Tale of Two Owners: Achieving Exit Success Between Business Co-Owners. He has been quoted in the Wall Street Journal, New York Times, and Financial Week. As CEO of NAVIX Consultants, Patrick leads a national team of exit planning consultants located in nearly two-dozen US cities. Outside of work, even though he cannot juggle nor play a musical instrument, Patrick is a proud member of the Atlanta Distinguished Clown Corps, a group of full-time CEOs and part-time clowns that raise money and create smiles at the Children's Healthcare of Atlanta, the largest pediatric hospital in the U.S. Patrick graduated from Georgetown University in Washington, D.C. He is a fan of St. Louis Cardinals baseball and the University of Georgia football teams. Patrick has three sons, and lives with his wife Maggie on Marco Island, Florida.
Session Name: Keynote Presentation, Workshop and Roundtable Discussions
Role: Keynote
Ryan Hanna
Session Name: Presentation – Dave Jones Training Center
Role: Session Leader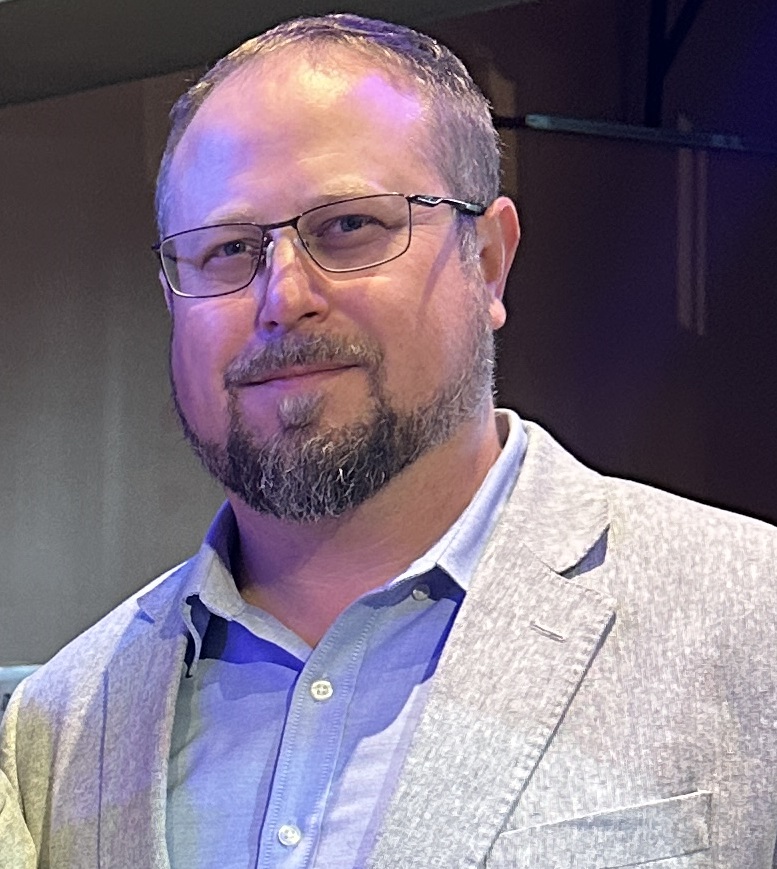 Matthew R. Price
I have grown up in the plumbing industry. My parents started Price Brothers, Inc. in 1977 and grew it from a one truck operation into what is now the leading residential new home plumbing contractor in the Charlotte, NC region. Price Brothers has been a place for me to develop my trade skills and business acumen as I have worked in various departments over the decades, such as: field operations, warehouse & inventory control, accounting, estimating, crew scheduling & dispatch, quality assurance, IT systems development, etc. After attending Rollins College in Orlando, Florida I went to work for the business full time in the early 2000's and experienced the growth boom of the 2000's as well as the Great Recession which followed. I helped to diversify our business during the recession with the goal of keeping our people. In 2012 I stepped out on my own as a one truck operation to do light commercial work, water filtration & treatment, and retail service plumbing, and grew the business for five years until January of 2017 when I joined with a larger outfit which managed large projects across the southeast. In mid-2018 I returned to Price Brothers with experience and wisdom which has helped me see our business and market opportunities from a unique perspective. I am the licensed qualifier for Price Brothers in both North & South Carolina with an unlimited commercial plumbing license in each state as well as a residential fire sprinkler contractor license in NC. In July of 2022 I stepped into the role of CEO to continue the legacy of our business which provides for so many families and customers. I enjoy spending time with my wife Kristy of 14 years and my two sons Holden (6) and Maddox (3), exploring the outdoors, reading, and playing music with friends as I am also a formally trained jazz drummer. My passion for teamwork and community support keeps me involved in our local youth athletics program as an advisory board member and a licensed soccer coach, and I hope that my children can embrace the lessons of working hard and giving back when they are able in years to come. I am thankful for so many whom have been mentors and teachers willing to pass along lessons in both business and in life, and look forward to continuing to learn as well as mentor others to tap into their potential and make an impact.
Session Name: Contractor Spotlight
Role: Session Leader