Open to CCA Members Only!
We look forward to welcoming you and your team to our "members only" CCA Fall Emerging Leaders Meeting which will be held at the outstanding W Washington D.C. Hotel.

Having undergone a complete top-to-bottom renovation, W Washington D.C. is ready to be experienced to the fullest. From its supreme location you will be a simple walk away from the capital's major attractions, historic Georgetown and some of the finest shopping on the East Coast.

This D.C. hotel offers a gym with personal trainers, Cherry Open Fire Kitchen and the Corner Office offering spectacular views of Washington, D.C. When you're ready to call it a day, kick back in your spacious hotel suite, featuring a signature W bed with a soft duvet and body pillow, a waterfall shower, a silver leaf mirror and Bliss® Spa products.
Our special group rate, available September 14-18, 2021, is only $399 (single or double occupancy) per night. Special concessions for CCA members include:
Complimentary in-room internet access

Complimentary internet in meeting rooms

Room rate availability three days pre and three days prior to event, based on availability

Marriott Bonvoy membership benefits
Reserve your room today by clicking here. CCA preferred rates will be available until August 25, 2021, or until the group block is sold-out, whichever comes first.
Special note: To book additional nights please send your inquires to Bonnie Jung at [email protected]. Each reservation will require a credit card guarantee of one-night's deposit (room and tax) at the time of booking; reservations may be cancelled at no charge up to 72 hours prior to arrival.

W Washington DC Hotel
151 15th Street NW
Washington DC 20004
(202) 661-2400
Airports to fly into:
Ronald Reagan Washington National Airport (DCA) Travel time: 10-15 mins (4 miles) to the hotel.
Dulles International Airport (IAD) Travel time: 30-45 mins (26 miles) to the hotel.
Baltimore / Washington International Airport (BWI) 45 mins - 1 hour (35 miles) to the hotel.
Additional CCA Member Co. Rep

$650.00

CCA Member

$0.00

CCA Guests / Spouse

$150.00
---
September 15th, 2021 | 9:00 am - 12:00 pm
Group Tour (Location TBD)
Stay tuned for details!
Session Type:
Tour
September 15th, 2021 | 12:00 pm - 1:30 pm
Lunch (on own)
Get acquainted with D.C.'s eateries close to the hotel and grab a bite!
Session Type:
Lunch
September 15th, 2021 | 1:30 pm - 5:00 pm
Business Solutions Reports
Hear from your peers. Attendees will have five minutes to provide company information that includes highlights such as your company's market specialty, staff size, projected sales goals and much more.
Session Type:
Meeting
September 15th, 2021 | 6:00 pm - 9:00 pm
Reception and Dinner (on-site)
This networking event will be held at the lovely W Hotel and will feature lively libations and the sumptuous cuisine for which this hotel is known.
Session Type:
Reception
September 16th, 2021 | 8:00 am - 9:00 am
Breakfast
Start the day off right with a healthy meal in the company of your CCA friends.
Session Type:
Breakfast
September 16th, 2021 | 9:00 am - 11:15 am
Keynote Presentation – "Moving Forward"
9:45am - 10:00am Break
10:30am-10:45am Break

2020 was quite a year. During this keynote session attendees will explore all the changes that have occurred in the economy and what they mean to our future. The pandemic, government responses, consumer trends, burgeoning opportunities, and lagging sectors will be examined. These forces will shape the trends ahead and drive our tactics and strategies. US and Global economies and the industries most important to attendees will be examined. Additional discussion will help participants:

1. Assess business demand for the rest of 2021 and 2022.
2. Look at a system of key leading indicators that are proven to signal cyclical turns in the economy and markets.
3. Present market outlooks and discuss issues that have an impact on your profitability via resource allocation, budgets, expectations and strategic planning.
4. Discuss any potential changes to the business environment under the current administration.
5. Present the unintended consequences of the massive stimulus programs that will impact businesses in the years ahead.
6. Assess interest rate and other financial market trends, including the latest information on stock market performance.
7. Present clear, actionable Management Objectives   that are right for the coming years as we adapt to the 'new normal'. One thing will not change, successful businesses will have to constantly adapt to a sea of changing circumstances.


Session Type:
Keynote
September 16th, 2021 | 11:30 am - 12:30 pm
Lunch
Say good bye to those mid-day hunger pains – lunch is served!

Session Type:
Lunch
September 16th, 2021 | 12:45 pm - 1:45 pm
Education Session – "What is Your Business Worth?"
During this interactive and reflective session Fred Silberstein, CPA will help attendees estimate the worth of their business. He will provide an overview of the "Sell-Side" process and review the importance of proper accounting processes to include the 10 common mistakes that sellers make.

SF&P Advisors has served as a trusted partners to HVAC and plumbing businesses, mechanical and commercial contractors and other enterprises for more than 21 years. Services include valuation, accounting, research and financial analysis.

Session Type:
Meeting
September 16th, 2021 | 2:00 pm - 3:00 pm
Manufacturer Update – Manufacturer TBD
Hear all about the challenges, updates, and future trends going on within the industry.


Session Type:
Meeting
September 16th, 2021 | 3:00 pm - 3:15 pm
Break
Mix, mingle and catch up with friends!
Session Type:
Networking
September 16th, 2021 | 3:15 pm - 5:00 pm
Commercial and/or Residential Breakouts
CCA member attendees will discuss "big picture" business possibilities and how to make these ideas a reality. The group will split into roundtables for specific discussions tailored to residential and commercial contractors.
Session Type:
Roundtable
September 16th, 2021 | 5:15 pm - 6:15 pm
Reception (on site)
Begin to wind down by enjoying some beverages and hors d'oeuvres with colleagues.
Session Type:
Reception
September 16th, 2021 | 6:30 pm - 9:30 pm
Dine - Arounds
Take advantage of some of the best fare in the nation's capital.
Session Type:
Dinner
September 17th, 2021 | 7:30 am - 8:30 am
Breakfast
Wrap-up mode is beginning – make sure to connect with friends and colleagues before it's time to head home!
Session Type:
Breakfast
September 17th, 2021 | 8:30 am - 9:30 am
Membership Meeting
Members will have the opportunity during this meeting to hear about all of the late-breaking developments taking place within CCA. Come prepared to have questions answered and to leave with new information. This session will be led by CCA Chair, Kim McLaughlin.
Session Type:
Meeting
September 17th, 2021 | 9:30 am - 9:45 am
Break
Grab a bite as you prepare to depart!
Session Type:
Networking
September 17th, 2021 | 9:45 am - 10:45 am
Education Session – "Learning to Work With Baby Boomers and More!"
This lighthearted approach to learning what makes others tick will provide attendees a "different" approach to understanding how to work together more effectively, resourcefully and efficiently. Since the majority of today's workforce is made up of millennials, discussion will be focused on understanding how to close gaps between each of the other generations and why it is important. QSC Business Coach Beth Dobkin will lead this session and give inspiring input into how participants can use tried-and-true tools to improve communications.
Session Type:
Education
September 17th, 2021 | 10:45 am - 11:00 am
Wrap-up
Until next time!
Session Type:
Meeting
September 17th, 2021 | 11:00 am
Adjourn
See you in San Diego for the CCA Spring Meeting February 15-18, 2022 at the beautiful Westin Hotel Downtown.
Session Type:
Meeting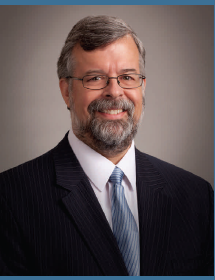 Dr. Alan Beaulieu
As the chief economist for numerous US and European trade associations, it has been remarked that Alan's "insight into business, his track record of accurate forecasting and his unparalleled knowledge of global markets" has earned him the respect and appreciation of key business leaders. Alan has been featured in the Wall Street Journal, the New York Times, USA Today, Knight Ridder News Services, just to name a few of the myriad sources. He has also taken part in programs on CNN Radio, Sirius Talk Radio, KABC, NPR affiliate WLRN and numerous other outlets. He is the co-author of "Prosperity in the Age of Decline", a powerful look at how to make the most of US and global trends. He also co-authored "Make Your Move", a practical and insightful guide on increasing profits through business cycle changes.
Session Name: Keynote Presentation – "Moving Forward"
Role: Keynote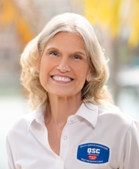 Beth A Dobkin
Beth has extensive industry experience with 16 years of successful plumbing and HVAC business ownership, 28 years of management and 18 years of business consulting. With a passion for training and developing people, Beth has created and presented many industry related programs. Her knowledge spans customer service experience including technician, business development, customer loyalty and basic training. Other duties have included creating content and confirming accuracy of public relations and marketing materials, development of new national accounts and working with vendors to develop partnerships. Beth feels that working with business owners is very rewarding and that it has given her the opportunity to share her knowledge and skills, and it has helped others make their dreams a reality. On April 1, 2012 she started her adventure with QSC and nine years later she is still going strong! Beth's motto, "Life isn't about waiting for the storm to pass, it's about learning to dance in the rain." Vivian Greene
Session Name: Education Session – "Learning to Work With Baby Boomers and More!"
Role: Session Leader

Fred Silberstein, CPA
SF&P Advisors is managed by Fred Silberstein, a licensed CPA with 20 years' experience specializing in mergers and acquisitions for HVAC, plumbing and cellular clients throughout the United States. Individually and with SF&P Advisors, Mr. Silberstein has performed more than 200 valuations and due diligence procedures for such clients as American Residential Services, Blue Dot Services, Energy King and Service Experts. As a financial consultant, he has performed more than 150 transactions, 90% of which have been in the air conditioning and plumbing industry. After graduating from The University of Arizona with honors, Fred worked for PriceWaterhouseCoopers for four years as an auditor and senior accountant specializing in mergers and acquisitions of Fortune 500 companies.
Session Name: Education Session – "What is Your Business Worth?"
Role: Session Leader